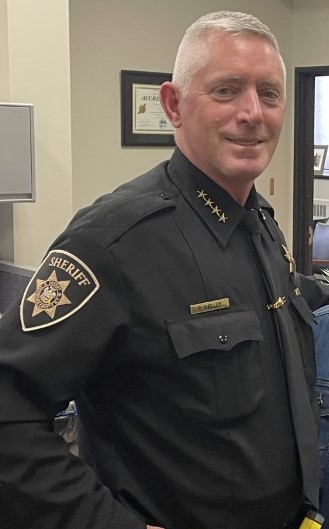 Sheriff Shelley joined the Onondaga County Sheriff's Office Police Division in 1994. In his time at the Sheriff's Office, Sheriff Shelley was a Road Patrol Deputy, Warrants Unit Detective, Field Training Officer, Police Academy Instructor, and Road Patrol Sergeant. After retiring, Sheriff Shelley continued his Law Enforcement career with the Village of Jordan Police Department until taking office January 1, 2023.
Sheriff Shelley is also a 30 year Military Veteran, serving 5 years in the Active Duty Air Force and 25 years in the New York Air National Guard at the 174th Attack Wing. The Sheriff has traveled to 30 different countries with the military, lived in the country of Turkey for 2 years and is an Iraqi War Veteran.
The Sheriff has five college degrees to include a Masters Degree in Criminal Justice from Columbia University.
In his spare time, the Sheriff helps run the family farm and rides his Harley Davidson motorcycles. The Sheriff has been cross country on a Harley 3 times and has been to all 48 lower states on a Harley.