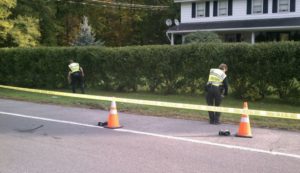 The mission of this unit is to provide professional and thorough investigations of all felony level crimes (ex. robbery, larceny, arson, forgery, homicide, assault) that occur within Onondaga County and to bring those investigations to a successful conclusion. The focus is to provide a positive impact on the victim(s) while bringing the offender(s) to justice.
Duties include:
Coordinating Sheriff's Office investigations with outside Law Enforcement agencies
Coordinating Sheriff's Office investigation activities with the Onondaga County District Attorney's Office, the Onondaga County Attorney's Office and the U.S. Attorney's Office regarding the successful prosecution of offenders
Maintaining communications with victims and complainants of crime with regard to the progression and status of investigations.