Chief Correction Deputy William R. Bleyle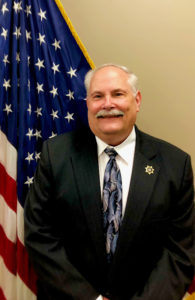 Prior to being appointed to the Onondaga County Sheriff's Office as the Chief Deputy of Correction, William Bleyle served for nine years as Commissioner of the Onondaga County Department of Emergency Communications, an accredited public safety communications center responsible for providing call taking, dispatch, and communications support services for 88 public safety agencies.  He managed a staff of more than 150 and an operating budget of $23M.  In 2010, Chief Bleyle retired from the state and nationally accredited Manlius Police Department after more than 32 years of law enforcement experience, including 25 years as a supervisor and operations and administrative command officer.  He has served since 1996 as an assessor and assessment team leader for the Commission on Accreditation for Law Enforcement Agencies (CALEA) and has conducted site-based professional standard compliance assessments of federal, state, county, municipal, and tribal law enforcement and public safety communications agencies in 27 states. Chief Bleyle is a graduate of Syracuse University and the FBI National Academy (183rd Session), holds a gubernatorial appointment to the New York State Interoperable and Emergency Communications Board (SIEC), and is a member of numerous regional, state, and national professional organizations.
                                                                           Our Mission
The mission of the Onondaga County Sheriff's Office Correction Department is to protect the public from criminal offenders, advance offender growth and development through education, training and programming, and to reduce recidivism as we assist offenders to re-enter society as productive citizens. Through our dedicated and professional staff members, we will ensure a safe and secure environment for all those in our care while following all legal and constitutional requirements.