Chief Correction Deputy Richard Miori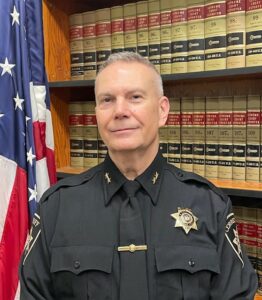 Chief Miori was born and raised in Onondaga County, he is a graduate of North Syracuse High School.  He is a former Peace Officer with the Onondaga County Parks.  Over the years he has worked numerous armed and unarmed security details.  For over 35 years, Chief Miori has been the Director of multiple martial arts studios in the Syracuse and surrounding communities.  He has also trained throughout the Northeast and Canada, lead a development team for the expansion of martial arts studios in Florida, and is a 7th degree Black Belt Master instructor.  Regarding community involvement, Chief Miori has been involved with countless community and fundraising events over his career, and is a member of multiple Chambers of Commerce.
Our Mission
The mission of the Onondaga County Sheriff's Office Correction Department is to protect the public from criminal offenders, advance offender growth and development through education, training and programming, and to reduce recidivism as we assist offenders to re-enter society as productive citizens. Through our dedicated and professional staff members, we will ensure a safe and secure environment for all those in our care while following all legal and constitutional requirements.