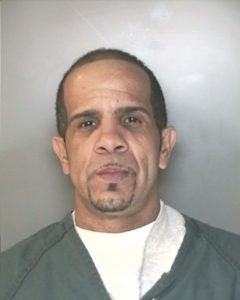 Heriberto Rivera (47)
Wanted for criminal sale and possession of a controlled substance.
Physical: Hispanic Male
Height: 5'11"
Weight:160
Hair:Black
Eyes:Brown
Tattoos: "Eddy" on his left shoulder
Last Known Address: 1257 West Belden Ave Syracuse
Rivera uses multiple aliases such as: Eddy Rivera, "Cabeza," Roberto Rivera, Heriberto Jesus, and Geraldo Rodriguez.
If you have any information on Rivera's whereabouts, call the Fugitive Task Force tip line at 315-473-7625 or text a tip to tip411.